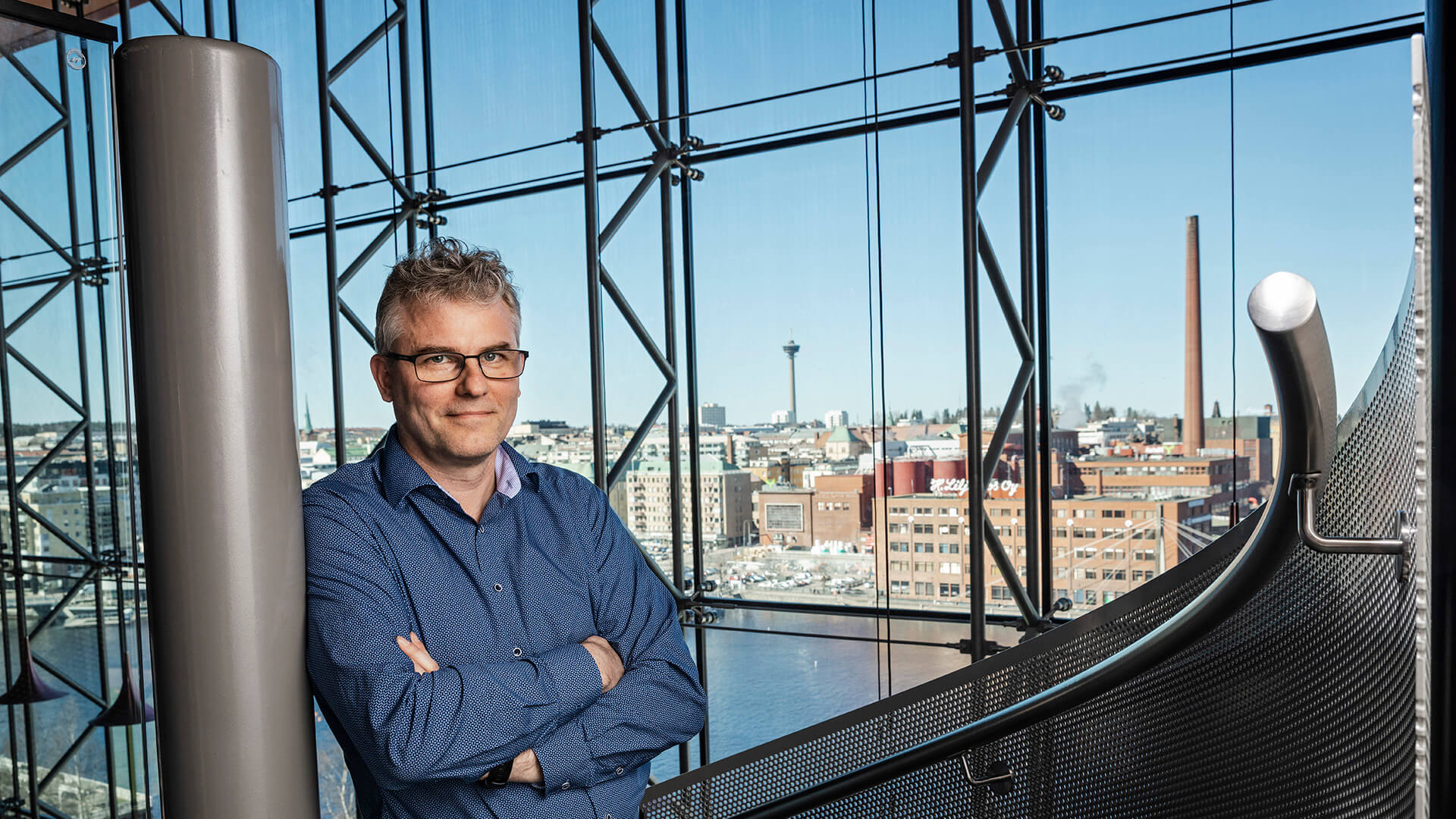 AINS Group
The AINS Group story
For 60 years AINS Group has, consciously and always striving for better, left its mark on the built environment.
AINS Group is a Finnish company owned by partners working in the corporation, along with the private equity firm Vaaka Partners.
Over the 60 decades the engineering company of two men has grown into a multisectoral construction design and consultant corporation. The company is one of the largest structural engineering offices in Finland, as well as the leading construction consulting company.
The growth of AINS Group has been accelerated by enthusiasm, quality of work, good customer relationships, and company acquisitions. During the 2000s the corporation has been joined by many successful design and engineering offices.
AINS GROUP
Employees 1 300

Turnover 118 M€ (2022)

EBITDA 9,4 M€ (2022)

Employee NPS 59

Customer NPS 48

6 fields: construction management, structural engineering, renovation engineering, infrastructure construction, architectural design (studios AW Architects, Konkret & B & M Architects) and technical engineering.

Projects 6 000 in a year

Offices 18

The company is owned by the partners who work in the company and the Finnish private equity firm Vaaka Partners.
Timeline of AINS Group
2023

B&M Architects has joined AINS Group and is combining forces with architecture studios AW2 Architects and Konkret. Together, the three design studios will form a new top team of Finnish architecture.

AINS Group is strengthening its structural engineering services in the capital region by acquiring engineering company J. Sund. The company specialises in diverse structural and element engineering.

The merger brings together the architectural designers of Konkret and AW2 Architects, reinforcing the AINS group's design services particularly in the areas of residential construction, renovations, change of use, and city planning.

AINS Group acquired the shares of Frontago, a company specialising in renovation engineering. The merger strengthens AINS Group's renovation services for housing companies in the capital region.

EFCA Future Leaders' Competition 2023, Honorary mention:

Elli Kinnunen

Tekla BIM Awards 2023, Honorary mention:

Monio upper secondary school and cultural centre, Tuusula
2022

AINS Group has strengthened its infrastructure engineering service portfolio through the acquisition of all the shares of Ponvia Oy, an Oulu-based company specialising in bridge, water and port engineering.

The merger of AINS Group and GHS Group strengthens our building technology services especially in Southern Finland.

AINS Group is strengthening its civil engineering, transport planning, municipal engineering, landscape design and environmental planning, project management and R&D by acquiring the Plaana Ltd.

AINS Group is strengthening its building technology services by acquiring the HVAC and electrical engineering companies Airlon and Silvea. The companies will form a new building services division within AINS Group.

Consultant of the Year, 2022:

Jyrki Keinänen

The best cooperation project in Eastern Finland 2022:

Riistavesi school and service center

The 2022 Wood Award:

The ceiling of Helsinki Airport's entrance hall, Vantaa
2021

The merger of AINS Group and AW2 Architects will bring high-quality architectural design, technical design, project management and life cycle and cost management under the same roof.

AX Consulting strengthens our building technology services and brings in industrial process engineering as a new service group. The merger was a part of AINS Group's strategic expansion towards a comprehensive construction provider, offering the full value chain of the real estate industry.

2021 LiCon-AT

Founded in 2003, the consultant agency Licon-AT, specialized in outdoor and sports facility lighting, has complemented AINS Group's current district, traffic, road, street, tunnel and bridge planning services. The merger offers infrastructure engineering comprehensive, durable planning and design solutions through one specialized agency.

The merger of AINS Group and NL-Rakennuslaskenta has created a major force for cost planning and life cycle management of construction projects throughout Finland.

The merger between JM-Rakenne and AINS Group has offered developers, construction companies and home package suppliers in South Ostrobothnia a new engineering and design partner with extensive expertise.

As a result of the merger with Buildnet, AINS Group is able to offer comprehensive renovation packages to housing cooperatives in the capital region, ranging from project design to realisation and housing.
2020

Construction management consultant of the year, 2020:

Mikko Mäläskä

Tekla Global BIM Awards 2020:

The Bridge Hospital, Helsinki

The best cooperation project in Eastern Finland:

renovation of the Kuopio Museum
2019

Construction Site of the Year, 2019:

Kuopio University Hospital's New Heart project

Wood Award 2019:

Lighthouse, Joensuu

Good Construction Award, 2019:

Syvälahti multipurpose building, Turku

Best housing construction, funded by the Housing Finance and Development Centre of Finland in 2019:

Puukuokka 1-3, Jyväskylä
2018

2018 Joensuun Juva

Joensuun Juva and AINS Group complement each other regarding the know-how, the market space and the customers.

Tekla BIM Awards 2018:

Luminary, Tampere

Construction Site of the Year, 2018:

Tripla

Renovation Site of the Year, 2018:

Olympic Stadium, Helsinki
2017

The merger of Prodeco and AINS Group has established even stronger expertise services of construction and construction finance in Northern Finland, specialising in challenging construction and renovation projects.

Young Consultant of the Year, 2017:

Ville Laine

Success in Slush, 2017:

Cityfier winner of the Smart City Bizhack India

Project of the Year, 2017:

Tampere Tunnel

Good Construction Award, 2017:

Kuninkaankatu 22, Tampere
2016

RIL Prize, awarded by the Finnish Association of Civil Engineers, 2016:

Tampere Tunnel

Construction Site of the Year, 2016:

Naantali power plant

Tekla BIM Awards 2016:

Järvenpää Social and Healthcare Centre (JUST)

Renovation Site of the Year, 2016:

KOY Jämeränjälki
2015

Young Consultant of the Year, 2015:

Unto Hartikainen

Construction Site of the Year, 2015:

The Lauttasaari metro station

Tekla BIM Awards 2015:

Isoisänsilta, Helsinki

Rose Building Award, 2015:

Meripaviljonki, Helsinki

Concrete Facade of the Year, 2015:

Kangasala House
2014

2014 Saanio & Riekkola

The fusion of Saanio & Riekkola strengthened AINS Group's know-how of nuclear waste management and rock and environment engineering.

Young Consultant of the Year, 2014:

Jussi Vaiste
2011

2011 Porin Juva

With the Porin Juva merger AINS Group expanded its services to the Western province of Finland, Satakunta. Porin Juva has especially specialised in commercial and office building design, along with industrial project consulting.
2008

2008 Turun Juva

The merger with Turun Juva complemented AINS Group's national services with, for example, measure and cost estimates, and demanding industrial project consulting.
1986

Expansion to the capital of Finland
1982

Company name is changed to AINS Group
1964

Company name is changed due to stakeholder transition to Ahonen-Ilveskoski

After the early years graduate engineer Reino Ilveskoski joined Kalevi Ahonen as a new stakeholder. The engineering office started using the handy abbreviation AI, which stuck as a lasting part of the identity.
1959

Engineering office Ahonen-Palenus is founded

Graduate engineers Kalevi Ahonen and Pentti Palenius from Tampere want to design better apartments for people and advance prefabricated construction. Innovations and the construction boom of migration to cities accompany the engineering office Ahonen-Palenius to its path of growth.
Through the years to this day we help real estate owners and innovators, constructors, designers and housing cooperatives to boldly build better. In the forefront we develop construction solutions and models – from data-driven design methods to cooperative construction project formats.