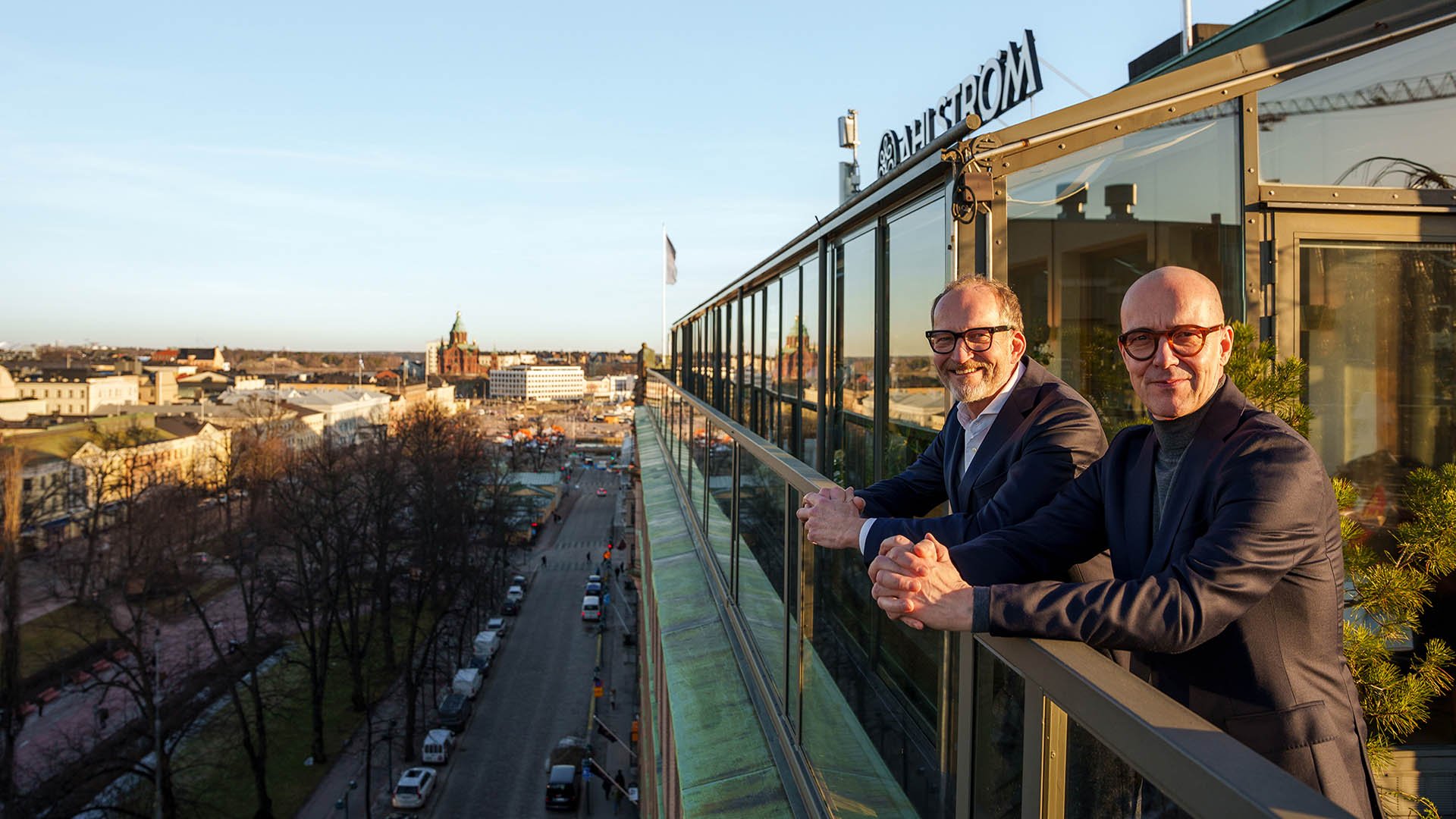 News
Konkret to reinforce AINS Group's architectural and principal design services
Architecture firm Konkret has joined AINS Group through a corporate deal. The merger brings together the architectural designers of Konkret and AW2 Architects, reinforcing the group's design services particularly in the areas of residential construction, renovations, change of use, and city planning.
Architecture firm Konkret has become a part of the AINS Group, where it and AW2 Architects together form the architectural design division of the group. The corporate deal took place on 1 February 2023.
– Through collaboration between experts, teams, and customers we can get much more out of construction projects – including existing buildings. Konkret's architects are highly skilled and an excellent complement to the expertise of both AW2 Architects and our entire company. We offer high-quality architectural design in a way that promotes sustainable development and improves the profitability, technical functionality, and value of premises throughout their life cycle, says Matti Anttila, senior vice president for architectural design division.
By combining principal and technical design, project management, and cost and life-cycle expertise, these experts plan solutions that are both ecologically and economically sustainable.
– Future-proof solutions are created through collaboration among teams. Together we also have the ability to export Finnish design and project expertise abroad. By ourselves we don't have the resources to do everything we are passionate about and ambitious to do, says architect Jaakob Solla, who will continue to lead Konkret.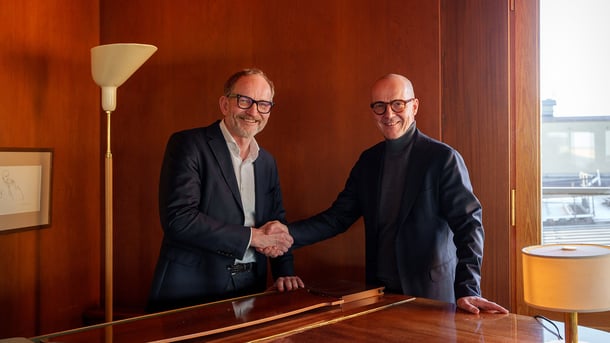 High-quality architectural design promotes sustainability, profitability, technical functionality, and value throughout life cycle, declare Matti Anttila and Jaakob Solla from two combining studios.
"Konkret and AW2 Architects complement each other excellently"
Konkret, with its nearly 20 architects and interior architects, is an esteemed architectural designer for residential buildings and demanding renovation projects. Among Konkret's pioneering projects in Helsinki are the renovation of the former Avara office building in Rastila into modern student accommodation and creation of office premises and public spaces of the protected former Elanto bread factory in Sörnäinen.
AW2 Architects, which joined AINS Group in 2021, is particularly well-known as a principal and architectural designer of hospitals, other health-care premises, and public facilities.
– Giving new life to old buildings is a growing sector, promoting sustainable development. In that work, as well as in residential design projects, our skills combine well with AW2 Architects's expertise in care and senior services, says Jaakob Solla .
– We are also extremely pleased to obtain, via joining AINS Group, solid expertise in low-carbon construction, own ambitious sustainability targets and a work community that believes in the power of teams.
Prior joint projects carried out by Konkret and AINS Group include several new residential buildings in the Helsinki region, a spa hotel in Tampere, and a recycling plant for Encore Environmental Services.
With the new Konkret studio, AINS Group's architectural design division will grow into a pool of 80 architects, with 1,200 colleagues in five other business sectors: construction management, structural engineering, renovation planning, industrial and building engineering, and civil engineering.
For further information, contact:
Matti Anttila, senior vice president, Architectural Design, AW2 Architects
Tel. +358 40 861 3740
matti.anttila@ains.fi
Jaakob Solla, partner, Konkret
Tel. +358 40 511 9975
jaakob.solla@konkret.fi
'Together we also have the ability to export Finnish design and project expertise abroad.'
Jaakob Solla,
partner, Konkret
KONKRET ARCHITECTS
An architectural designer for commercial properties, residential and industrial buildings, and demanding renovation and conversion projects. The company's services also include urban planning and design. It also possesses expertise in building information modelling (BIM) and BIM coordination.
18 employees
Turnover of EUR 1.8M in 2022
Founded in 1997
Office in Helsinki