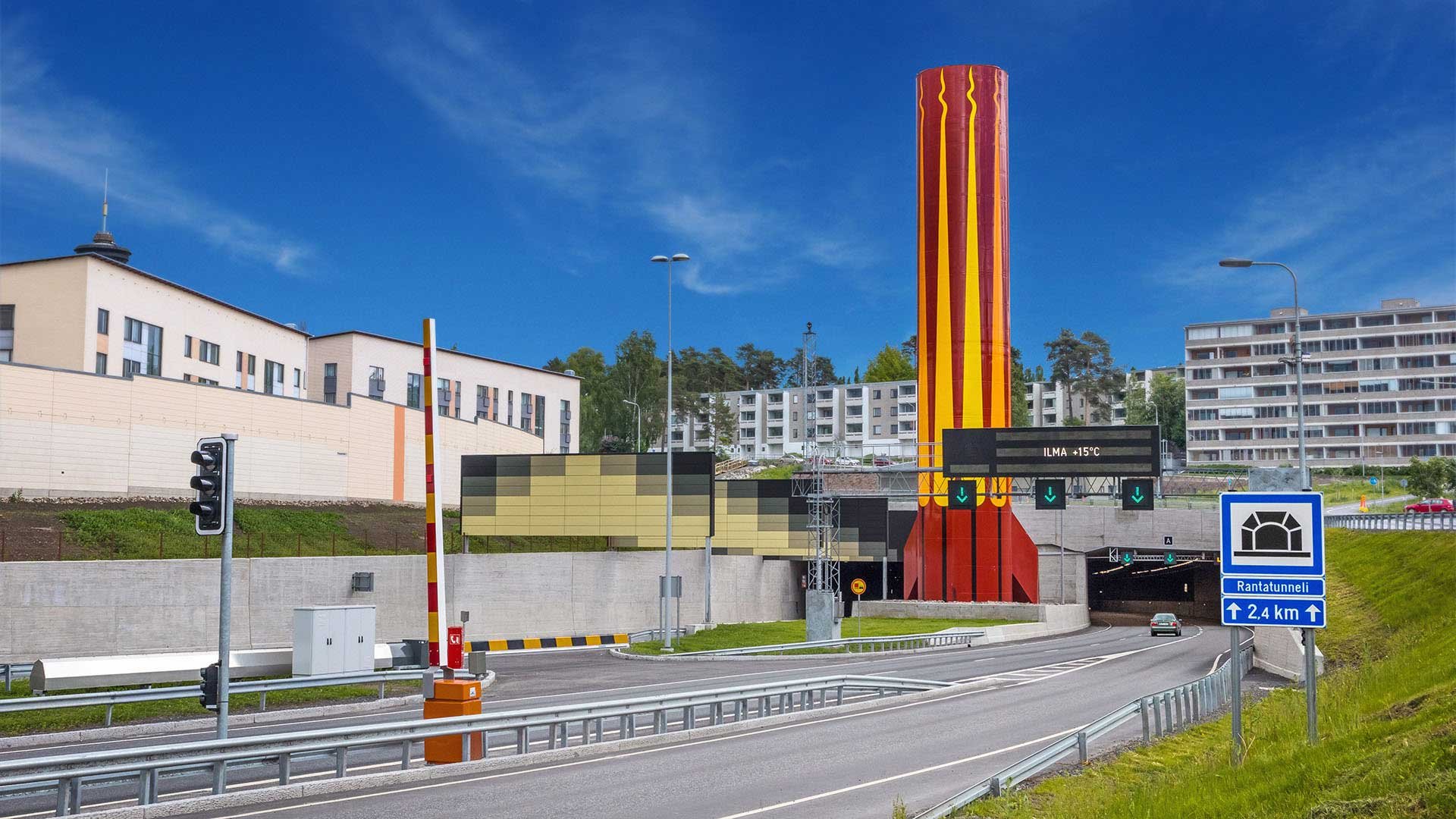 News
The world's best project 2018: the Tampere Tunnel
The Tampere Tunnel was awarded as the best mega-sized project 2018 in the global IPMA competition. The project's high level of stakeholder satisfaction and the tunnel's huge impact on road safety were just some of the factors that made the tunnel project stand out from the crowd.
Built to form part of Tampere's Rantaväylä road in 2017, the Tampere Tunnel, designed by AINS Group, was announced as the best mega-sized project in the prestigious IPMA Global Awards 2018. IPMA, the International Project Management Association, audits and acknowledges globally outstanding projects yearly.

The award-winning Tampere Tunnel is not only a civil engineering tour de force but also the first public road project carried out under the alliance model. It received its latest recognition, the IPMA Global Project Excellence Award, at the IPMA Global Award Gala 2018 on 30 October 2018.
Satisfied users and improved road safety
The jury cited stakeholder orientation, efficient communications and transparency in the project management in its grounds for awarding the prize. The project received excellent feedback from stakeholders, with satisfaction rates of 88% among customers, 98% among the project team and 88% among users.

The volume of traffic on the route remained steady throughout the construction, the tunnel was completed six months ahead of schedule, and the project came in under budget. The project's significance in terms of road safety was also noted in the jury's decision: traffic accidents have reduced to half since the opening of the tunnel.

AINS Group's specialists was responsible for the tunnel's design. Other alliance partners were the City of Tampere, the Finnish Transport Agency and YIT construction company. The Tampere Tunnel has also been awarded the RIL Prize by the Finnish Association of Civil Engineers, and the national Project of the Year Prize.
Further information:
Vesa Järvinen, Senior Vice President, Civil Engineering
Tel. +358 40 652 9898
vesa.jarvinen@ains.fi