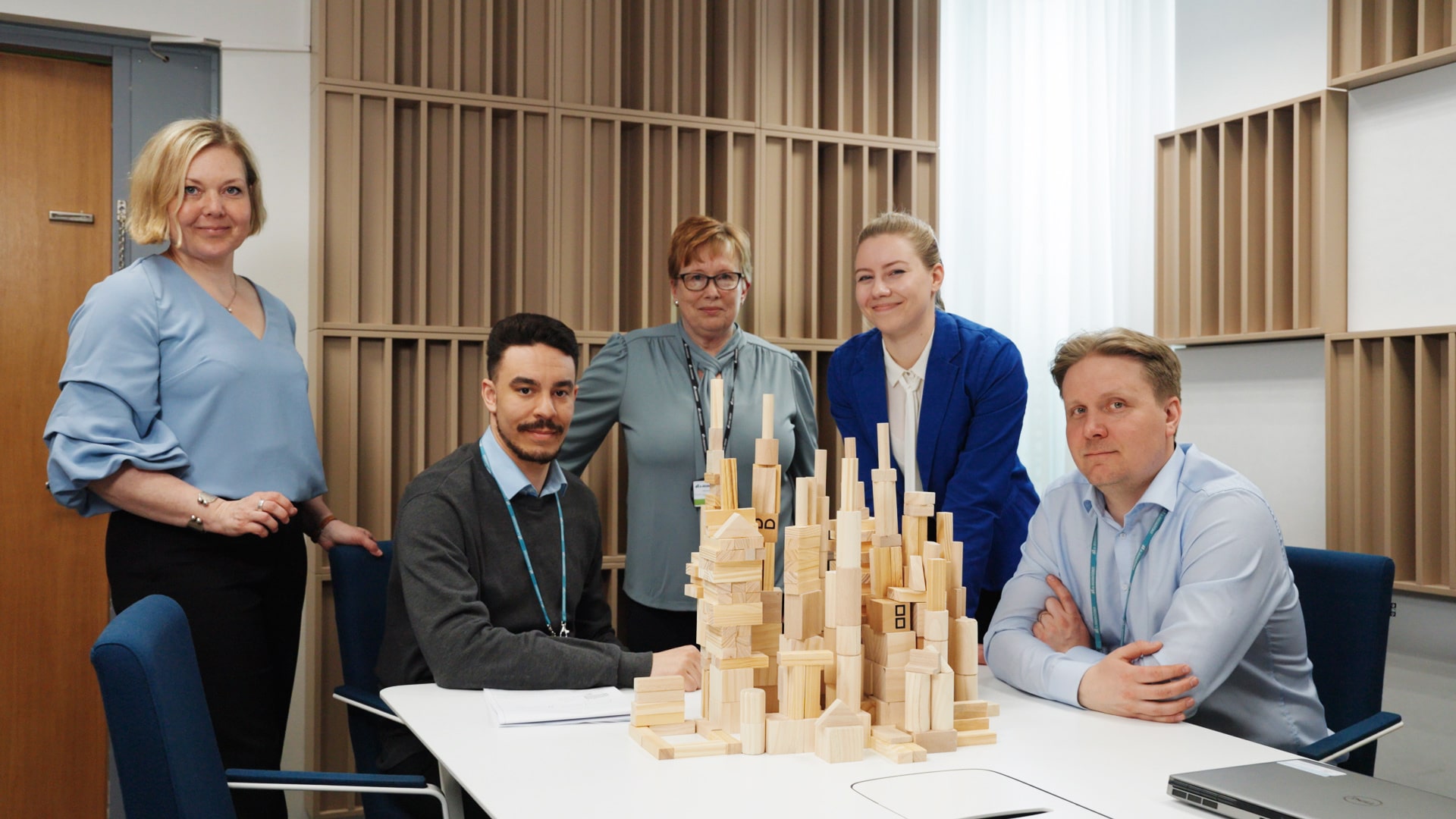 AINS Group
Your team for better and bolder construction
Our mission is to help you succeed with construction and building projects.

AINS Group is a Finnish consulting company with a community of 1300 experts in the construction and property industry.
We help developers, builders, estate owners and housing companies succeed in their projects in six business sectors: construction management, architectural design, structural engineering, renovation engineering, technical engineering and civil engineering. Read more about us and our story
We're in the habit of winning as a team.
For us, the best built environment means not just a result that offers excellent life-cycle performance, but also the way you get there. We believe that the best results are achieved through teamwork and comprehensive expertise.
Our goal is to offer the best partnership experience in our sector. In this, we rely on our outstanding know-how and the AINS way to work.
The AINS way to work: Winning as a team
We fully commit to your project and boldly give all we have to finding sustainable solutions. We are enthusiastic about what we do and win as a team with our clients. That is the AINS way to carry out your construction project.
We help you succeed
We identify your goals and make them our own.
We ensure we have enough baseline information.
We identify and prevent risks.
We predict future needs.
We create an inspiring atmosphere
We maintain a positive atmosphere.
We solve problems quickly and constructively.
We encourage and support each and every one in projects.
We get to know each party personally.
We will make us champions of collaboration
We are well-versed in collaboration and workshop techniques.
We listen and ask for feedback.
We can be easily reached.
We come prepared and ready to buckle down to work.
We take a key role in your project
We stay on schedule.
We guide with the total cost of ownership concept.
We demonstrate our positive environmental handprint.
We dare to make promises, and we keep them.
We dare to be your expert
We express our own views.
We boldly present alternative solutions to problems.
We make decisions easier for you.
Our solutions are future-proof and stand the test of time.