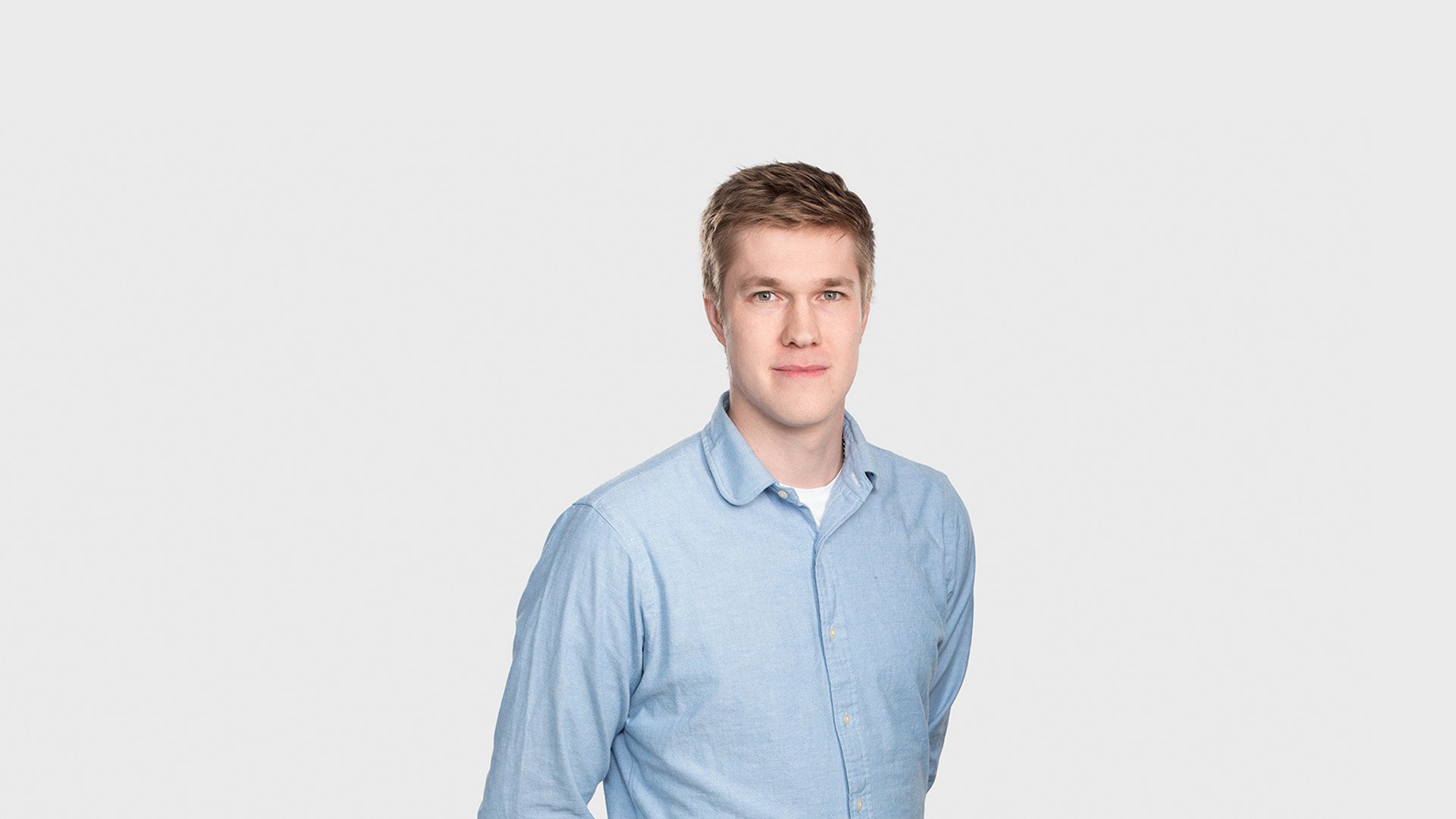 News
Matias Hirvikoski selected as 2020 Young Consultant of the Year
AINS Group's Matias Hirvikoski, who combines structural engineering with software development to benefit construction projects, was selected as one of 2020's Young Consultants of the Year winners. This year, the Finnish Association of Consulting Firms (SKOL) decided to grant the prize to five talented professionals.
In addition to Hirvikoski, who is a computational and structural engineer at AINS group, the Young Consultant of the Year prize was granted to Saara Sassi from Etteplan, Niko Myllykoski of Welado, Elsa Valta from Ramboll, and Veera Varis from Granlund. The winners were announced at SKOL's autumn seminar on 24 November.

According to the jury, the qualities shared by the five winners include a desire to develop practices that help designers and consultants promote responsible operations and sustainable development. Among Hirvikoski's methods for achieving these goals are agile implementation of new technologies and promotion of collaboration across the entire construction sector.
– In my job, I've had the opportunity to apply my passion for software development and to work with my colleagues to demonstrate how algorithms and data can be used to make structural engineers' work more efficient, boost the value of work, and increase interaction between various experts in projects, says Hirvikoski.
– With data-driven design, we can efficiently identify the solutions and concepts that best serve the various goals, including those related to sustainability, set for the construction project.
Young consultants' software expertise benefits concept design
Hirvikoski, who received a master's degree in building technology in 2019, has proved his mettle in several tower-building construction projects. He became interested in combining coding and structural engineering early on in his studies.
– It's rewarding to see how an idea is transformed into the first demo version, which you can continue to develop for project use – and in the ideal case, the finished product benefits the entire sector, says Hirvikoski.
A fitting example of the tools developed by Hirvikoski and his young colleagues is the Tower Generator application, which has been introduced at seminars on structural engineering. The software has been put to good use in several projects, particularly for assessing the co-ordination of various functions in the project-development stages of work related to construction of tower blocks.
The Young Consultant of the Year prize is an award granted to innovative and talented young professionals in the engineering and consultancy sector. This prestigious prize has been granted every year since 2014. This year, the emphasis was on students and future professionals in the sector. Each of the five winners received a cash prize of 1,500 euros.
For further information:
Matias Hirvikoski, Structural Engineer, Technology Manager for Software Development
tel. +358 40 687 2957
matias.hirvikoski@ains.fi

SKOL's press release (in Finnish)

An introduction to the finalists in the 2020 Young Consultant of the Year competition (in Finnish)