Service
Nuclear Waste Repository Technology
Nuclear energy is a safe, environmentally friendly form of energy, provided that the disposal of nuclear waste is designed in a sustainable way. We will help to design repositories that fulfil international and national requirements and to guide the disposal economically and in a sustainable way.
We act as your reliable design partner in your nuclear waste disposal programme, from preliminary and concept design to operations and closure – as one of the most experienced design and consulting company in the field.
We design the openings, operations and systems needed for the disposal facility in close collaboration with your own experts, authorities and other stakeholders. In the design choices we make, we consider the assessment of long-term safety (pitkäaikaisturvallisuuden arvioinnin) for as long as one million years into the future: repository, materials, components, location and construction methods are designed so that the impact of construction and operation on bedrock and environment is as small as possible.
Diverse nuclear waste disposal solutions
Our expertise and experience cover disposal solutions ranging from near-surface disposal of low and intermediate level waste to disposal of high-level waste deep into the bedrock. We also assist in long-term interim storage solutions.
For 40 years, we have been involved in designing the disposal of spent nuclear fuel in Finland, the country where a construction licence for such a disposal facility was granted first in the world. We have worked and are currently working in guiding the design and as experts in dozens of disposal programme all over the world.
Repository design – dialogue between design of underground spaces and environmental considerations
We help you to compare sites and solutions for the repository and to identify the most suitable location, in interaction with public and other stakeholders.
Together with long-term safety experts, we guide the work of other designers and constructors in your disposal project. We give guidance and training to contractors and operators to consider the requirements for long-term safety, especially in the facility construction stage. Read more: Long-term safety
Cost estimates in all phases of the disposal programme
We produce reports and plans that fulfil the requirements by the authorities and the licensing process.
We also help to guide the choices made in repository design and construction in a cost-efficient manner. On your behalf, we draw up cost estimates related to research in the disposal programme, concept development, protection, design, construction, operation and facility closure. We support cost planning in all phases of the project.
Multi-barrier principle
The long-term safety of nuclear waste disposal is based on mutually complementary barriers. Bedrock is the ultimate barrier, but safety is primarily achieved by containment in the waste canisters and by isolating the canisters from the bedrock by clay barriers, so that the canisters remain intact. Read more about our expert services: Engineered Clay Barriers
DESIGN PARTNER IN ALL PHASES OF THE DISPOSAL PROGRAMME
Preliminary and concept design: We draw up alternative plans based on different needs and solutions. We support site selection by compiling reports on suitability of potential sites. We help to promote the acceptability of the project and stakeholder communication.
Outline planning: We draw up more detailed plans for the selected site, for example regarding where to start the construction and what type of repository accesses to use.
Licensing stage: We draw up the plans for the regulatory licensing process.
Construction stage: We guide the construction and respond to possible needs for changes according to long-term safety requirements. In the design, we allow for developments in technology and energy solutions taking place during construction.
Operation: We produce instructions and documentation for the operation of the repository.
Closure: In large disposal facilities, some of the openings can be closed while others are still being constructed. We draw up the plans and the corresponding cost estimates.
FOR MORE INFORMATION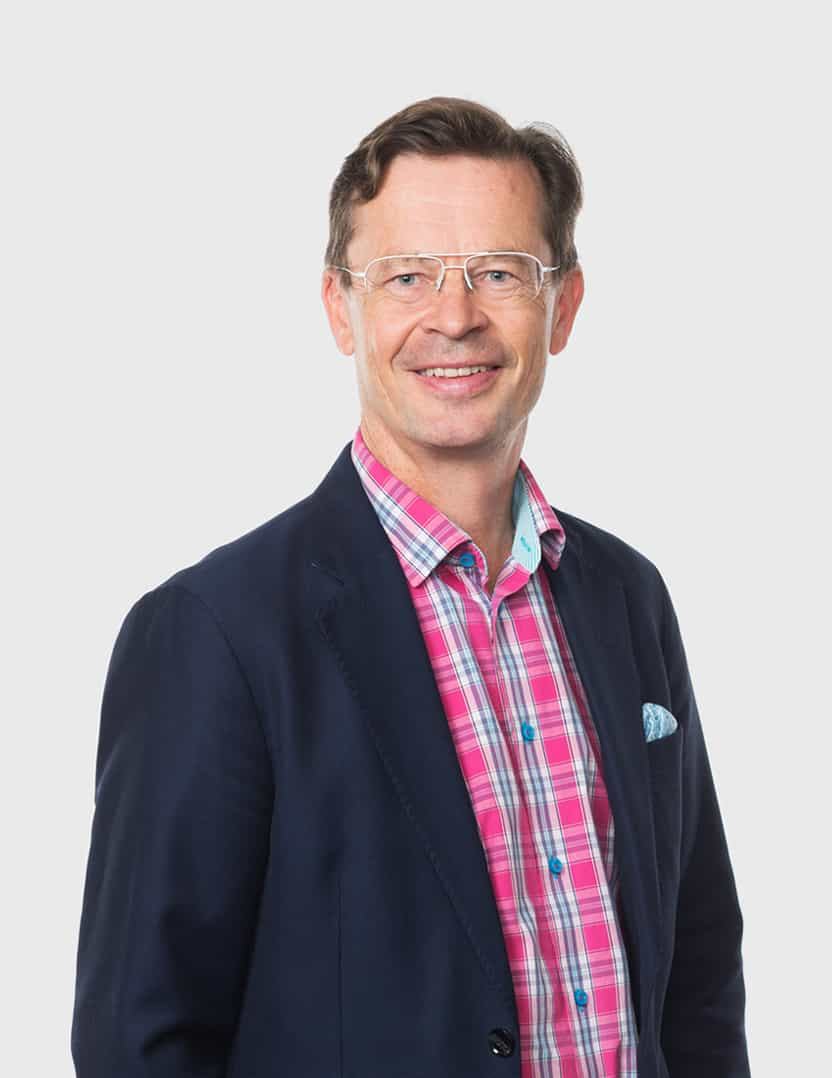 Timo Saanio
vice president, project development
+358 40 506 5671
timo.saanio@ains.fi

TESTED SOLUTIONS
For reliable implementation of disposal, you will obtain a partner who is highly experienced, committed to sharing established solutions and comprehensive.
COST CONSCIOUSNESS
You will make economically sound choices and save time and money with tested solutions.
IN ALL PHASES
You will run your project smoothly from concept design to closure.
Our references
Other services