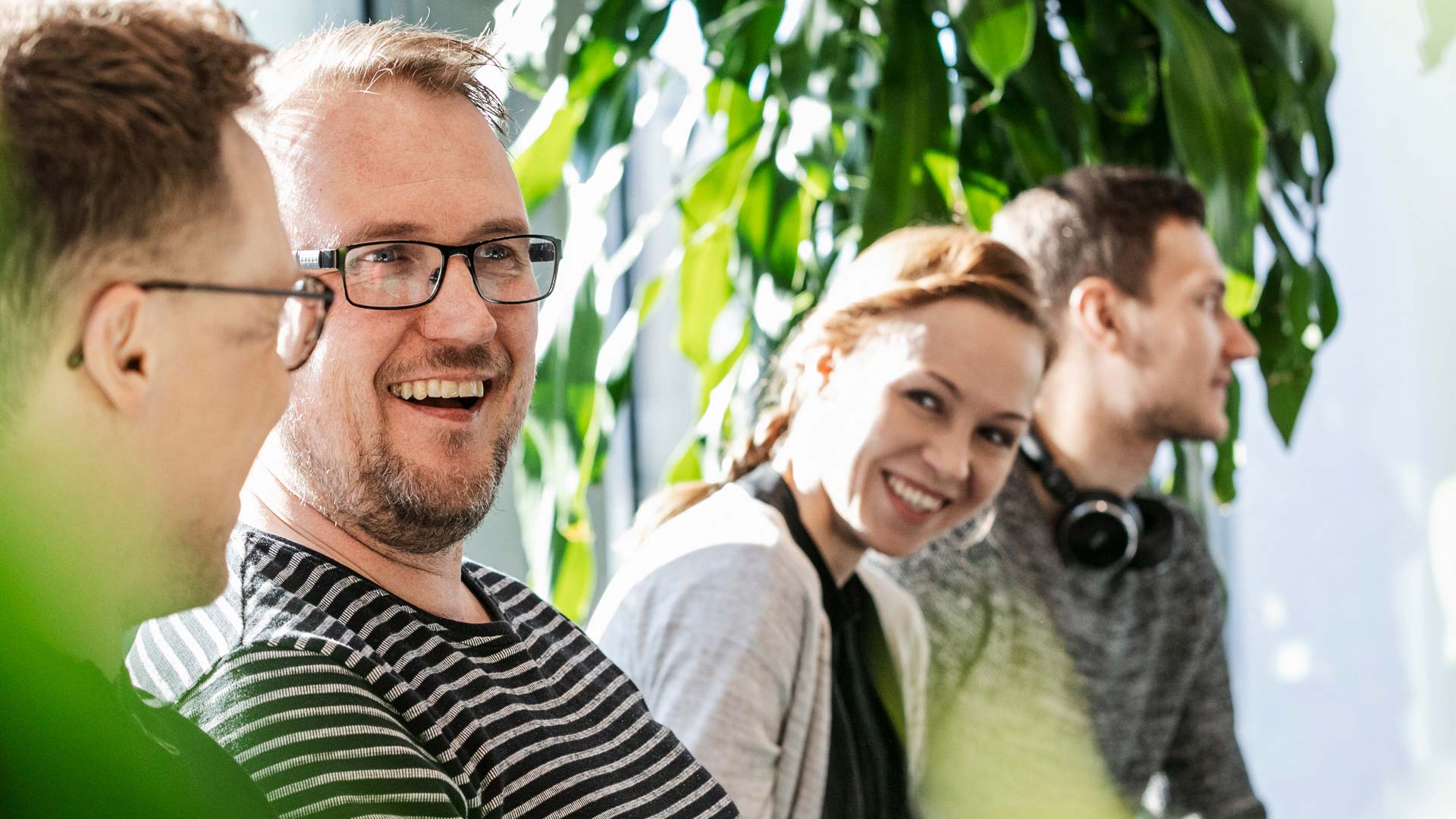 Company
AINS Group Code of Ethics
The AINS Group Code of Ethics obliges each member of our staff to comply with its principles in their daily activities as part of the work community. Managers and supervisors are responsible for training their team members on the Code of Ethics. Compliance with the Code of Ethics is everyone's responsibility.
RESPECTING PEOPLE AND MUTUAL COOPERATION
We respect human rights in all our activities
We are committed to upholding human rights in accordance with the UN's human rights principles. Human rights belong to all, and we operate a zero-tolerance policy to any form of human rights violation. We expect the same from our business partners.
We acknowledge that we can contribute to protecting human rights through our actions and that we have a duty to address any human rights violations we have identified.
Our staff members are expected to respect the human rights of their colleagues, clients, suppliers and other partners and stakeholders.
We are committed to ensuring that no forms of forced labour, trafficking or other forms of modern-day slavery are allowed in our business and supply chains.
We look after everyone's wellbeing
A motivated and thriving team of staff is one of the keys to our success, and supporting this is an integral part of our day-to-day management.
We are committed to looking after the physical and mental wellbeing of our staff, and to do so we offer a wide range of support.
However, we are all ultimately responsible for actively taking care of our own wellbeing.
We must work together to build a company culture where we acknowledge and value different views, backgrounds, qualities and competences.

We treat everyone respectfully, fairly and equally, and we do not accept discrimination on the basis of

gender, age, origin, nationality, religion, belief, political activity, trade union activity, family circumstances, health status, disability, sexual orientation or any other personal attribute

.

We expect the same from our business partners.

It is

vital to us that everyone can enjoy equal opportunities.
We encourage our staff to develop their expertise
We encourage everyone to develop their competences and to proactively demonstrate their knowledge and expertise regardless of their role.
We support everyone's professional development and success in their work.
We offer meaningful assignments and projects and support everyone in carrying out their work.
Our leadership model is based on encouraging, inspiring and supporting every member of staff.
We want to build a culture that supports participation and lifelong learning. For us, this means network-based teamwork that transcends roles and organisational boundaries, as well as opportunities for all to experiment with new ideas, allowing mistakes and learning from them.
FAIR BUSINESS PRACTICES
We seek to eliminate conflicts of interest
AINS Group always acts in the best interest of the company, and we seek to eliminate conflicts of interest. A conflict of interest arises when your personal interests conflict with those of AINS Group. Particular attention should be paid, for example, to situations where a family member or close personal connection is involved in some way.
Identifying conflicts of interest is important, because even the suggestion of a conflict of interest can seriously damage AINS Group's business and reputation. Note that the impression of a conflict of interest may arise even in circumstances where nothing inappropriate has taken place.
In order to avoid conflicts of interest, we do not participate in decision-making involving ourselves or parties with whom we have a personal connection.
We report to our closest supervisor immediately if there is a risk of a conflict of interest.
We stand against corruption
We promote our business and its growth through our work, not through illegal or unethical means. We do not accept corruption in any form.

By corruption, we mean the obtaining of a personal or business advantage through inappropriate or unlawful means, including any attempt at such conduct. Corruption may involve inappropriate payments such as hidden rewards, refunds or other inappropriate requests.

Bribes are the most common form of corruption. Bribery involves the offering, promising, giving, or accepting of an inappropriate financial or other advantage for the purpose of promoting or preserving business or obtaining or pursuing other interests, such as positive decisions from the authorities.

Any hospitality offered must be reasonable and conventional in value. If in doubt, check with your supervisor whether an offered benefit is acceptable to give or receive.
We represent fair competition
Our business is based on fair competition. Competition law prohibits any agreements and other arrangements that restrict fair competition.
We believe fair competition is in the best interest of AINS Group, our shareholders, our customers, our employees and society as a whole. Competition promotes efficiency, adds value and plays a key role in a healthy market economy.
We do not engage in anti-competitive activities such as price fixing (cartel), bid rigging, market sharing, or the abuse of market position.
We do not cooperate with competitors, subcontractors, customers or colleagues who act in violation of competition law.
Any violation of competition law would have a significant negative impact on our reputation and business and could also lead to legal sanctions for those involved.
ENVIRONMENTAL RESPONSIBILITY
We are committed to environmental responsibility
We are committed to respecting people and the environment in our activities.
We have adopted a systematic policy to reduce the negative environmental impacts of our own activities.
We aim to be aware of the environmental impacts of our activities as experts, and to use all of our expertise to minimise the environmental harm we cause and increase our positive environmental impacts.
We encourage our experts to educate themselves in this area and proactively share their expertise with colleagues and clients.
We have set specific targets for our environmental responsibility and report on it regularly as part of our sustainability programme.