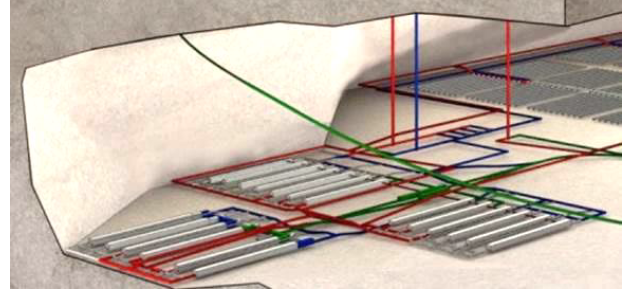 Services provided 2015-2018
Radioactive Waste Management's mission is to deliver a geological disposal facility (GDF), and provide radioactive waste management solutions for both high level waste and low and intermediate level waste in the UK.
AINS collated information on existing silo repositories in crystalline bedrock. This systematic evaluation will add to the understanding of the silo concepts feasible for low heat generating wastes in the UK, inputting to an informed decision on the best suited disposal options.
AINS and Atkins supported RWM in developing a costed, logic-linked technical programme that defined the technical development and de-risked activities required for the GDF. AINS provided experience from numerous repository programmes including cost estimation, scheduling, technical development input, public communication strategy, EIA, safety analysis, rock classification, facilities, site selection, regulatory involvement, transitional organisations, requirement management and stepwise implementation.
AINS and Wood / Jacobs collaborated on potential backfill
designs for low heat generating waste. AINS role is focused on
bentonite-based solutions.
Client:
RWM - AMEC Foster Wheeler, Atkins, Wood Plc, Jacobs Inc.
Services:
Nuclear waste repository technology, Clay barriers and backfills, Long-term safety of disposal
Size:
Planned magnitude in excess of 1 000 000 m3
Other references